Victorian Bed Lamp in an Ivory Velvet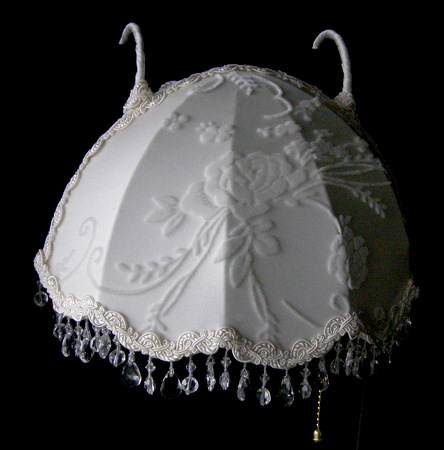 Beautiful ivory bed lamp in burn-out velvet fabric. Matching beaded fringe.
"TOO MUCH IS NEVER ENOUGH"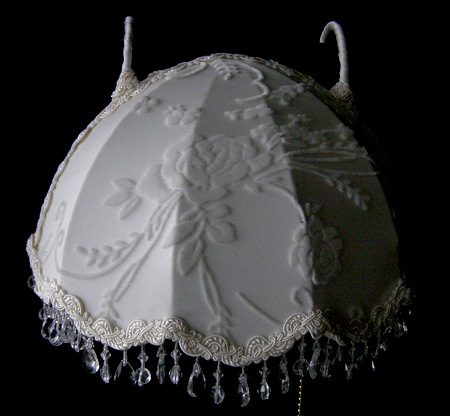 A silk mid-lining produces a warm glow when the light is on.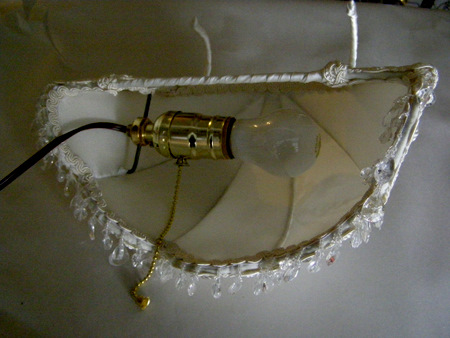 This is a view of the inside of the bed lamp. It comes with a pull-chain socket and bulb -- and is ready to use. This bed lamp can also be used above a mirror.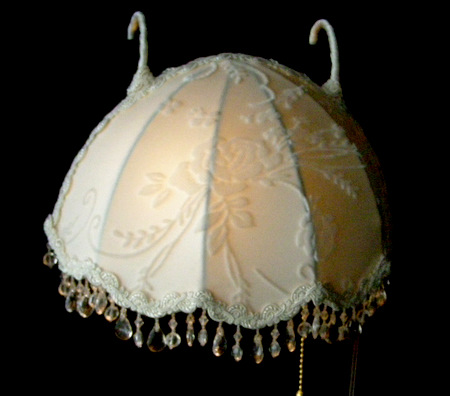 Above, the bed lamp lighted.
Price for bed lamp $85.00 US Dollars / Sold -- can we make this one again for you?
Order # VS20842
"TOO MUCH IS NEVER ENOUGH"