Victorian Bridge Lamp Shade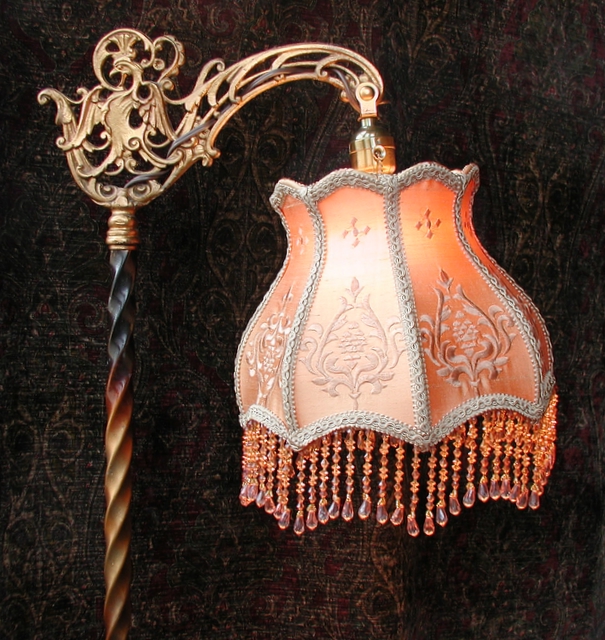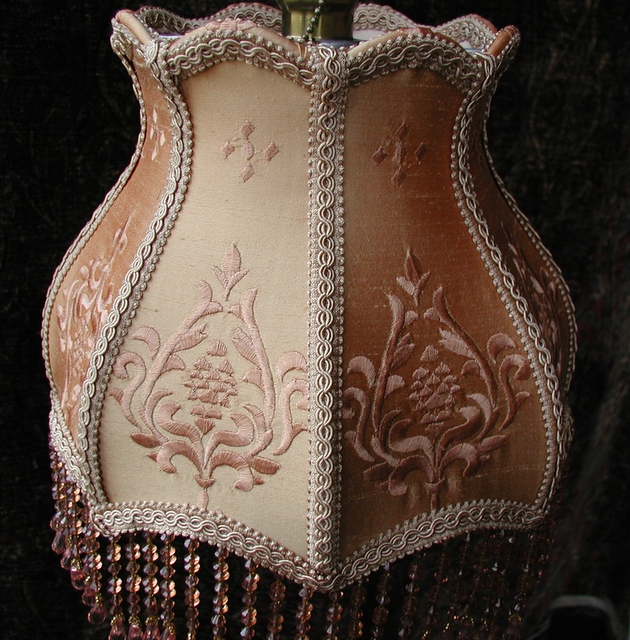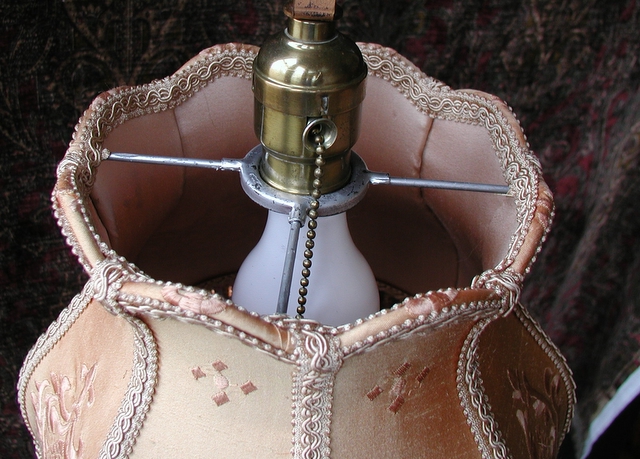 This is a great lampshade for your antique bridge lamp. The one in the photo has been sold but we can make it again in many different colors and fabrics. It can also be made with a washer top instead of the the uno top. We work with silk most of the time and have some great fabric to choose from. It is our goal to make a lampshade that pleases you in every aspect. Please call us today -- let's talk about this shade!
The shade shown here has a uno top -- that is one that screws unto the treaded socket of the lamp. It is made of the finest silk fabric -- in a rose -gold color. This fabric is iridescent -- and beautiful lighted or not. The fancy matching gimp (braiding) is imported -- beaded fringe also matches the rose-gold color of the shade. This shade is lined on the inside with silk. Great size for a lamp that is used for reading -- or just enjoy it as a wonderful accent piece in your Victorian parlor.
Order # VS20648
CLICK HERE TO SEE ANOTHER BRIDGE LAMP
Price $189.00