Victorian Lampshade and Bridge Lamp
Wonderful Antique Moe Bridges Lamp and Amazing Shade
This Lamp is Sold.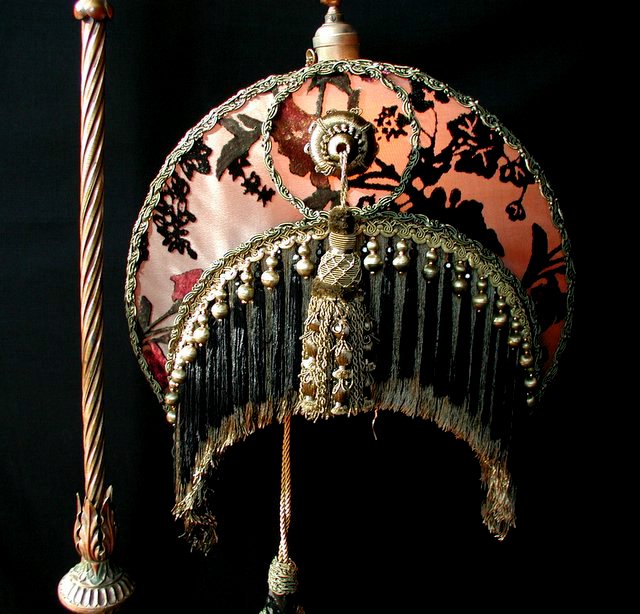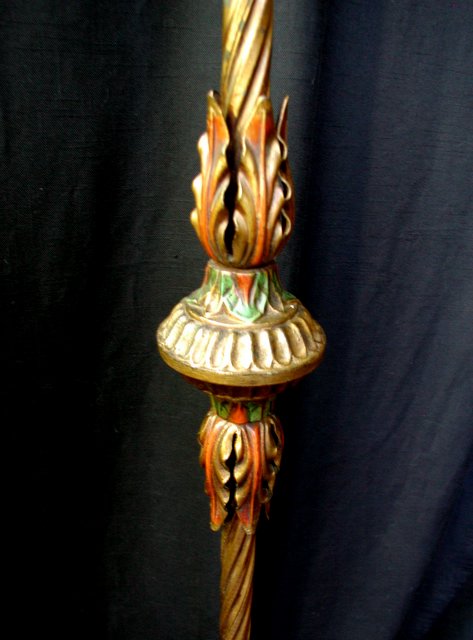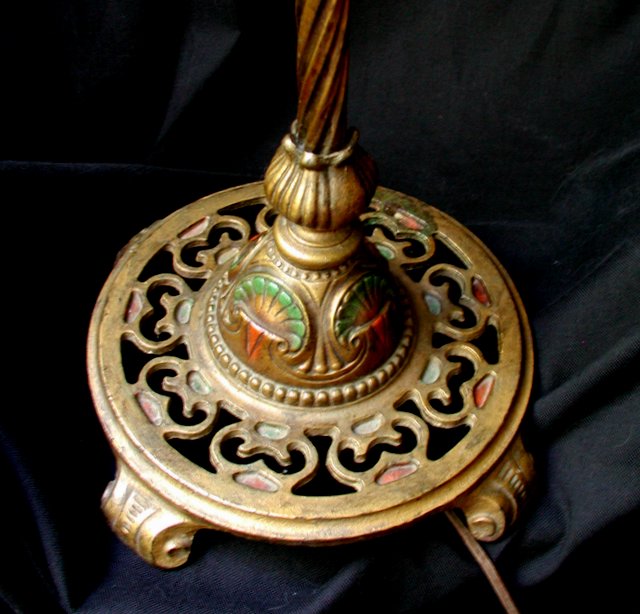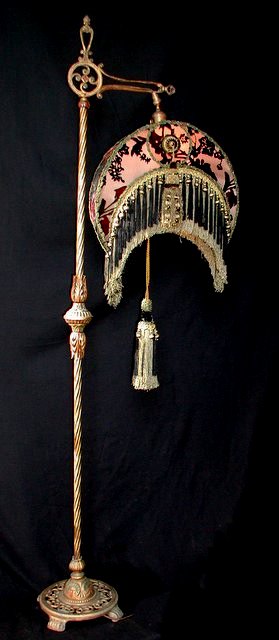 This lamp and shade are a wonderful combination for your Victorian home. Original colors on the lamp are matched to the shade. The shape and the design of the shade echo the design of the bridge arm.
The lampshade is heavy Victorian with a burned-out silk velvet in colors of black, copper, rose, and olive-sage. The outer fabric covers a mid-lining of gold silk to produce a very romantic feeling when the lamp is on. Braiding, fringe, and the large tassels in the center are an olive bronze color. Gold metal beaded fringe, and beaded black tassel fringe have been used over the thick silky background fringe. This lamp comes with the matching handmade tassel shown here.
The lamp is an antique Moe Bridges floor lamp -- signed on the bottom of the base. It is 62.5" tall and has a very decorative rod with original paint.
This Lamp is Sold.
Price for the lamp and lampshade is $1,600.00
Order # VS20596