Vintage Victorian Bridge Lamp Shade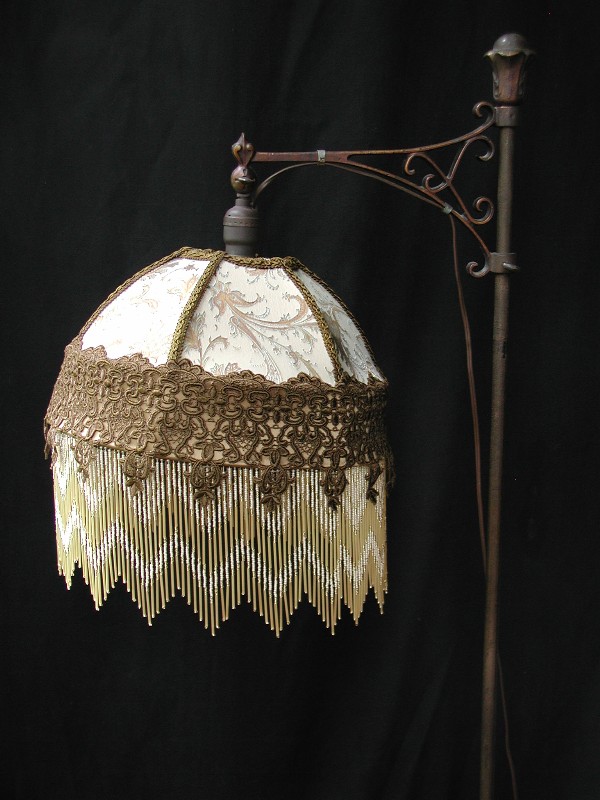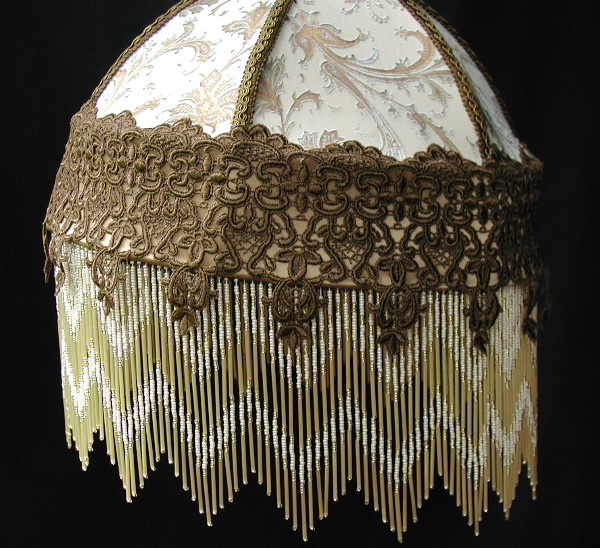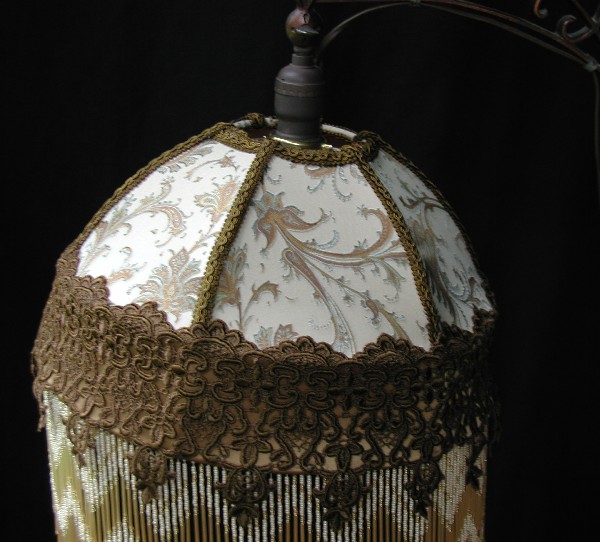 The lampshade is Ann Klein silk with a cream colored background with bronze and pewter colored designs. The cuff (that part directly above the beaded fringe) is a vintage style bronze piece that is 5" wide. Wonderful 5.5" glass beaded fringe in colors of butterscotch, cream, and gold. The wire frame of the lampshade is a vintage style from the 1920's. The shade has 6 panels -- is round and 14" across the bottom. It is 13" tall including the beaded fringe.
Price range for this lampshade is $259.00 to $325.00 depending on fabric and trims.
Order #VS20430.
"TOO MUCH IS NEVER ENOUGH"
Visit Our Home Page For More Lampshade and Lighting Ideas