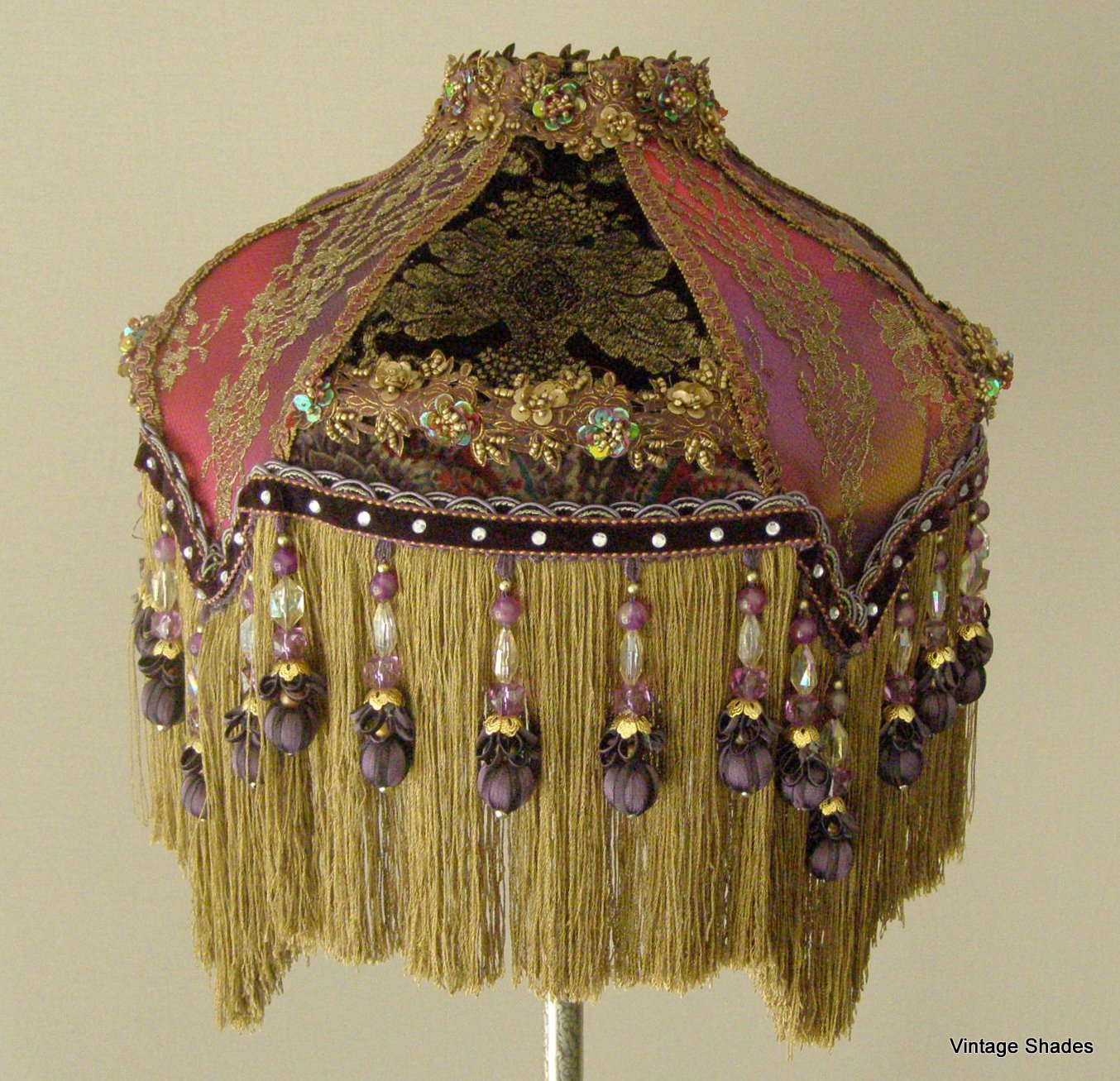 Handmade Victorian lampshades are our specialty. We also make custom Deco, Edwardian, Nouveau, and Asian style lampshades.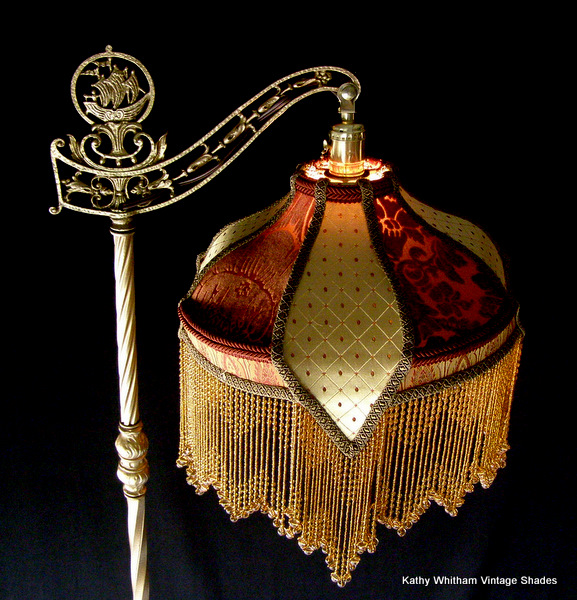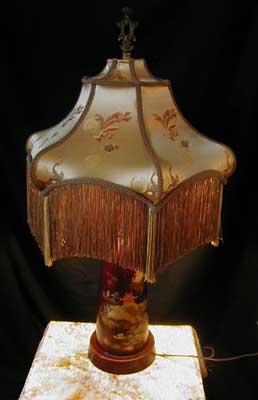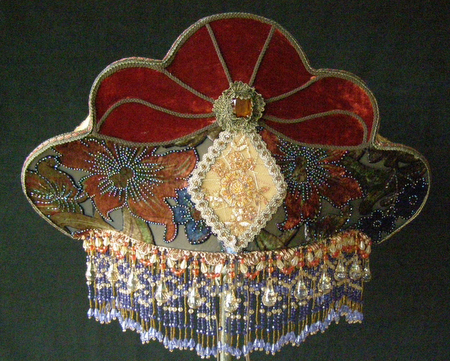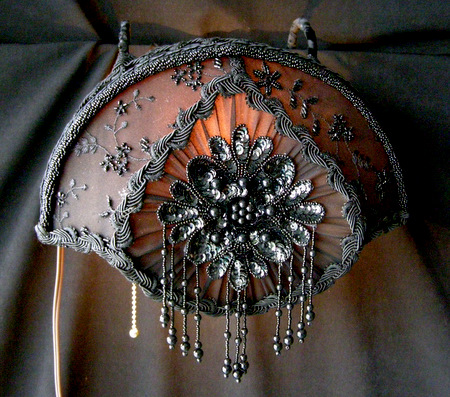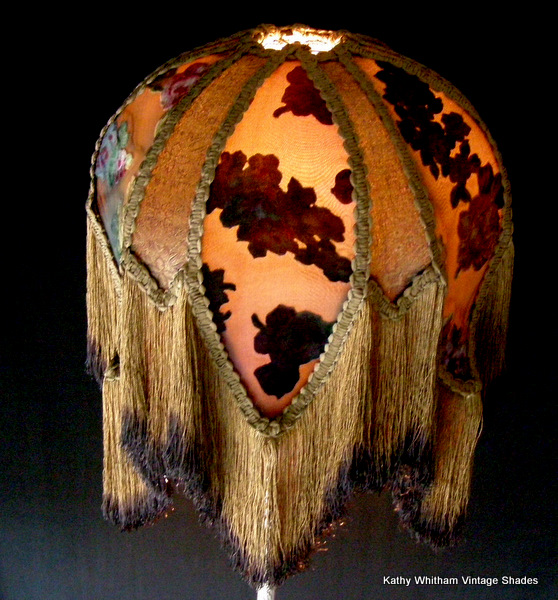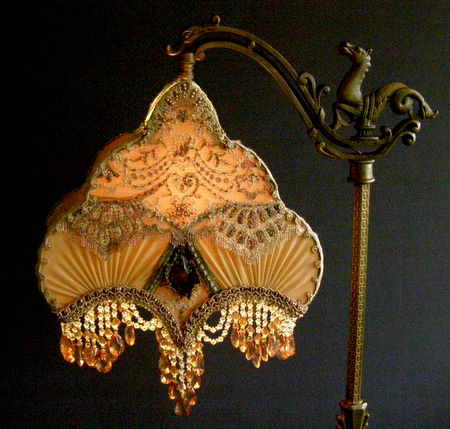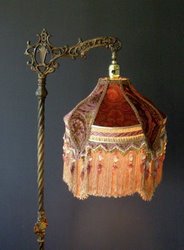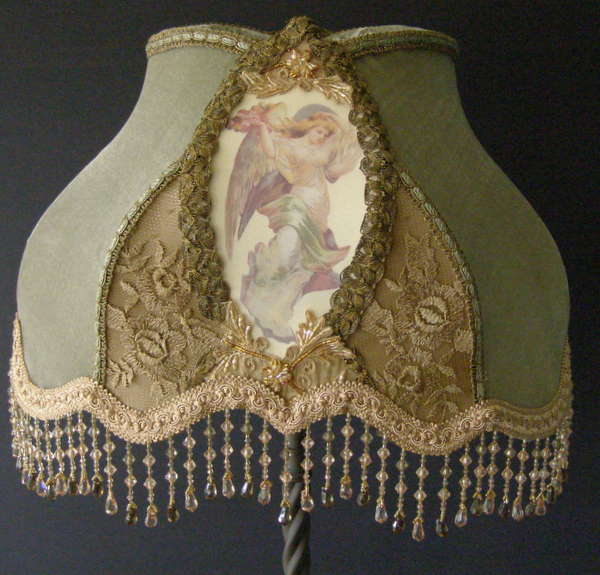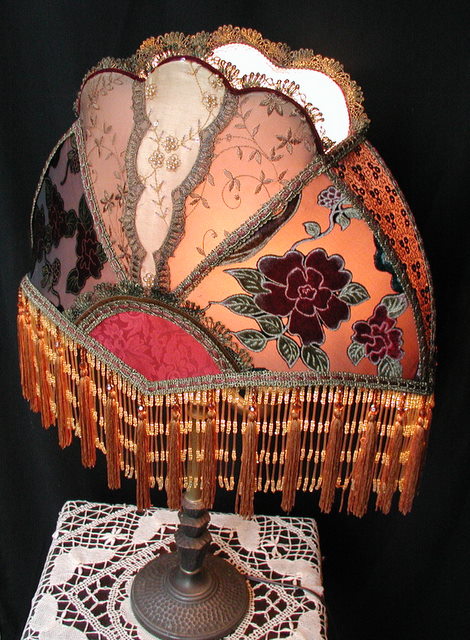 Victorian bed lamps are custom made lampshades that fit over the headboard of your bed or they can be used over the top of a mirror or mounted on the wall.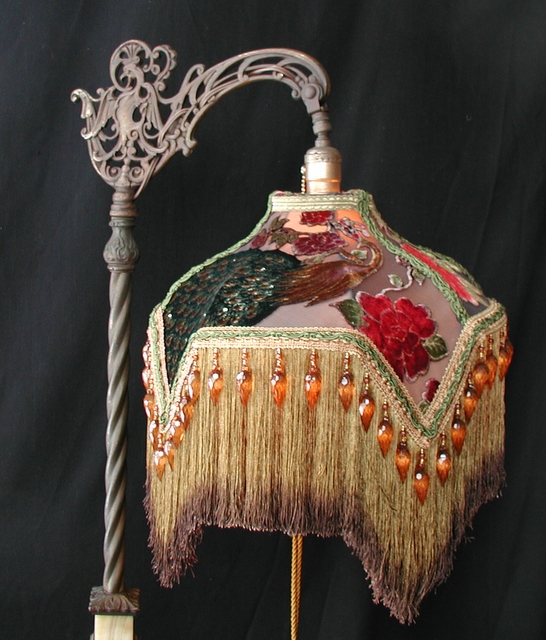 Bridge lamps with uno fitters are hard to find and antique bridge lamp shades are often unusable. Our vintage bridge lamp shades are made to look and feel like the original shades.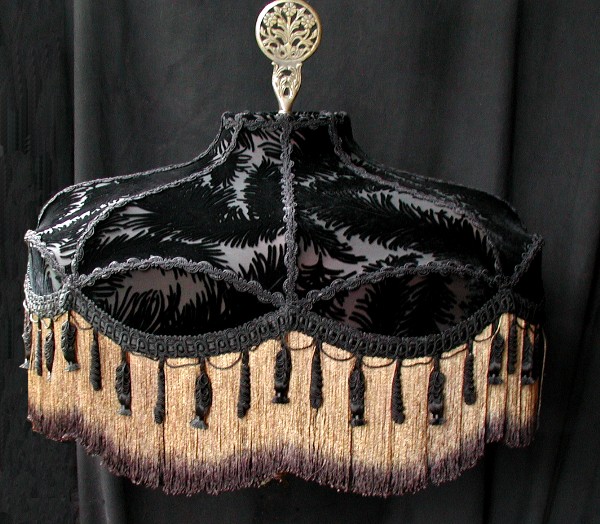 Victorian Floor & Table Shades
Victorian Bed Lamps / Reading Lights
Antique Lampshade Restoration / Repair
Historic Photos of Bedford Iowa
Hand made Victorian lampshades can be the focal point of any Victorian room. Custom made shades with the finest trims and fabrics make all the difference.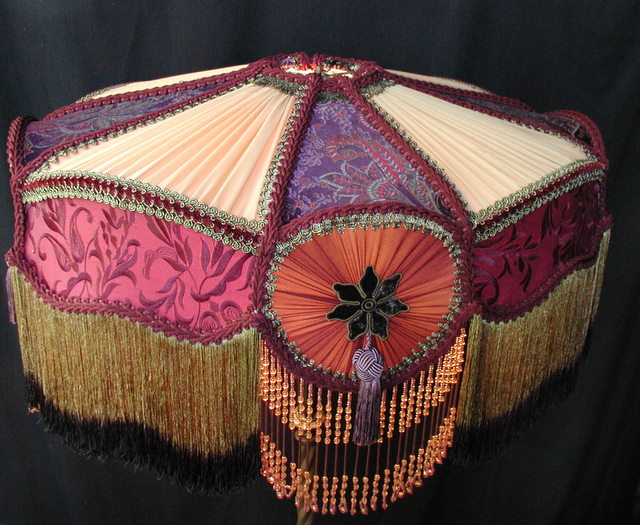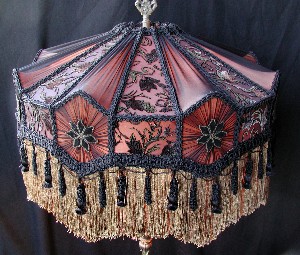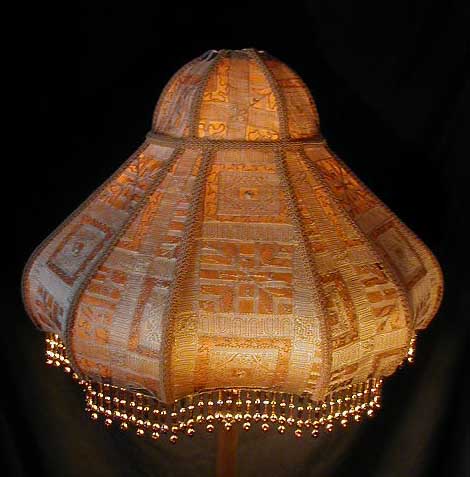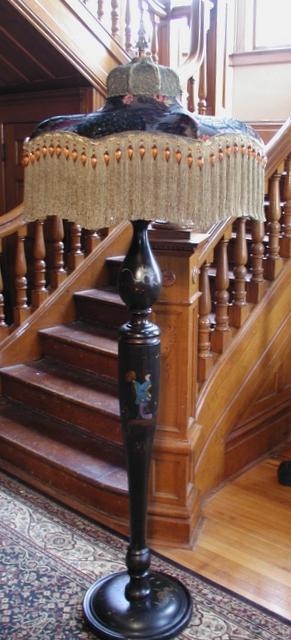 The custom designed lampshades you see here are made by us in our studio. We use the finest silks and velvets and our trim options include vintage lace, metallic and imported braiding, beaded fringes, and hand-dyed rayon fringe.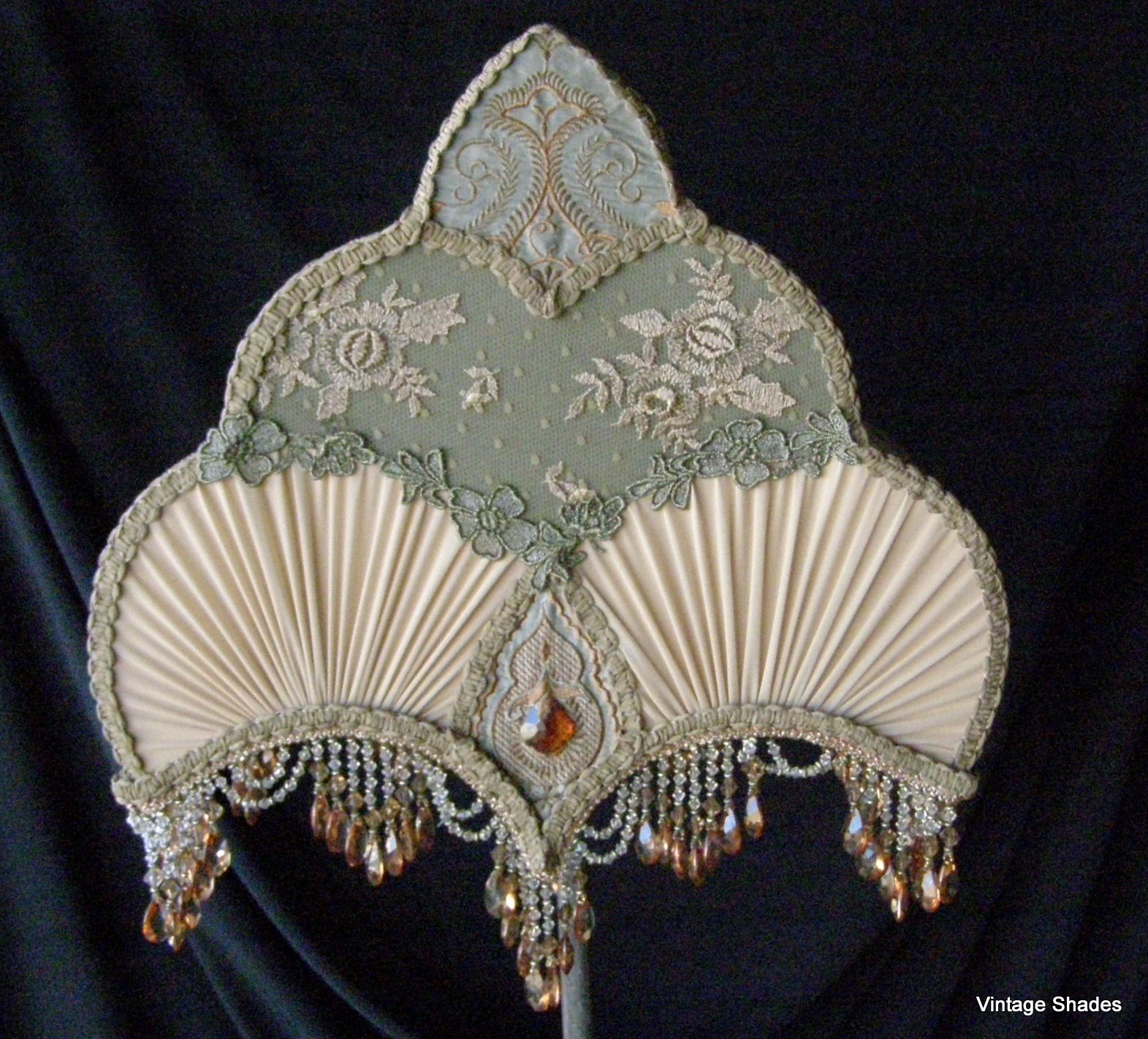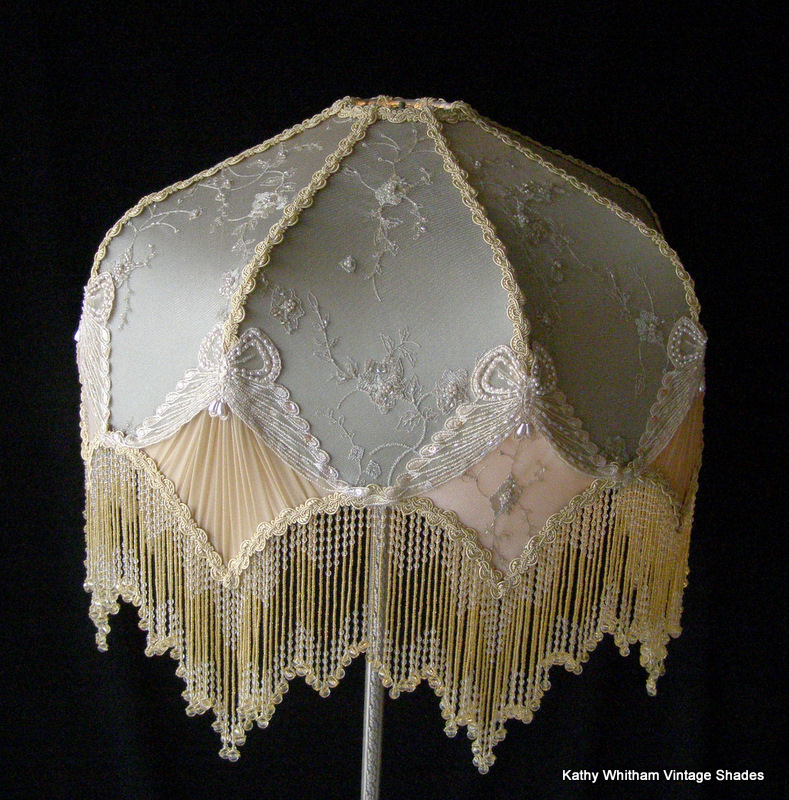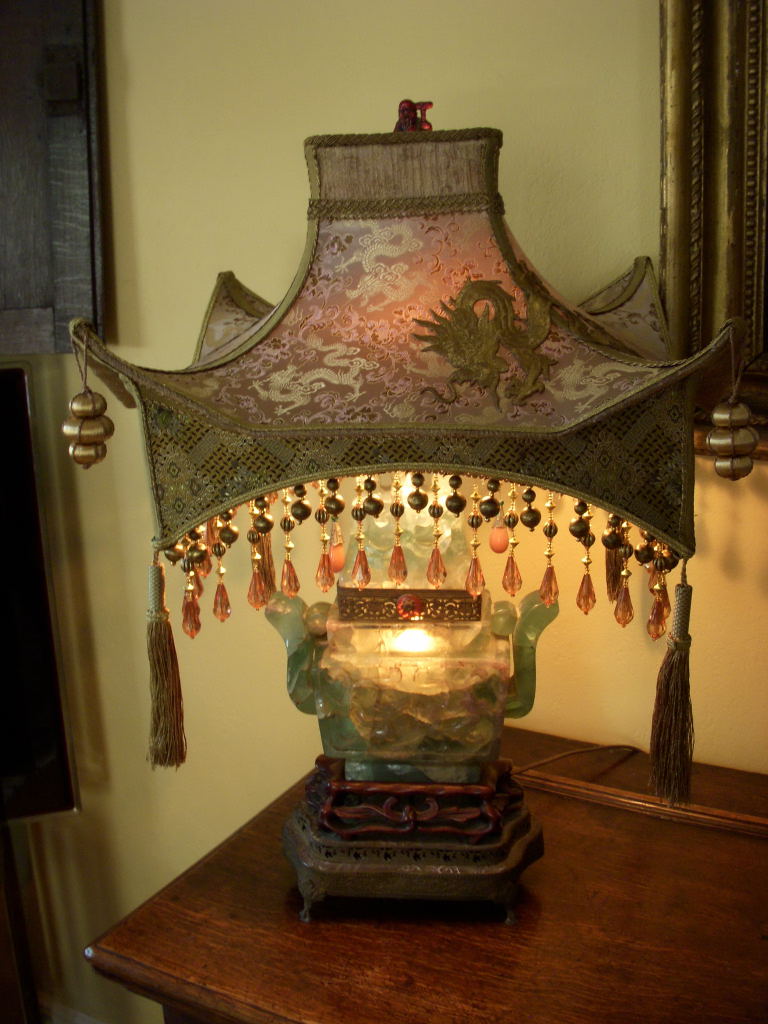 Vintage Shades
Loading
Phone - 951-240-5663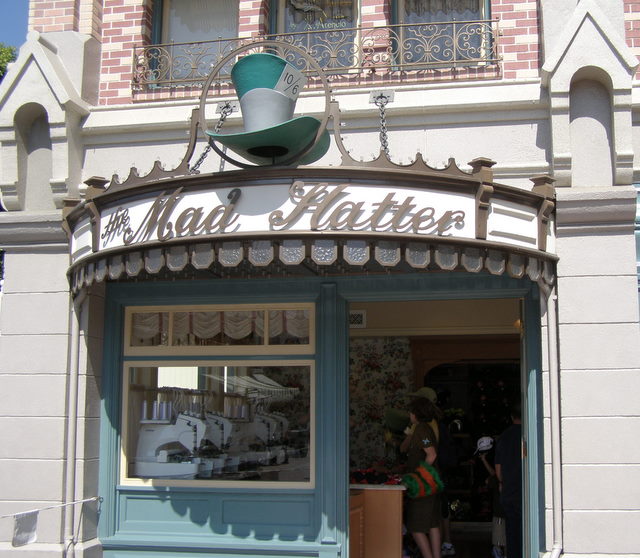 Vintage Shades at Disneyland -- Click on the above image to see the lampshades we made for Disney's Mad Hatter Shop.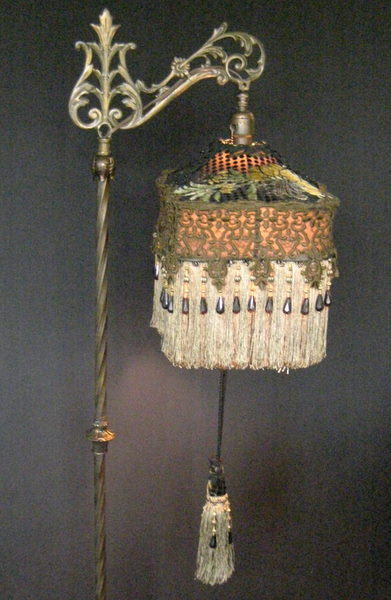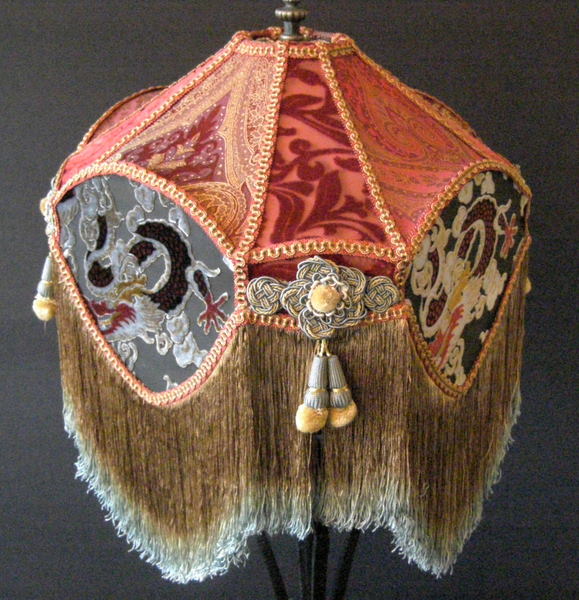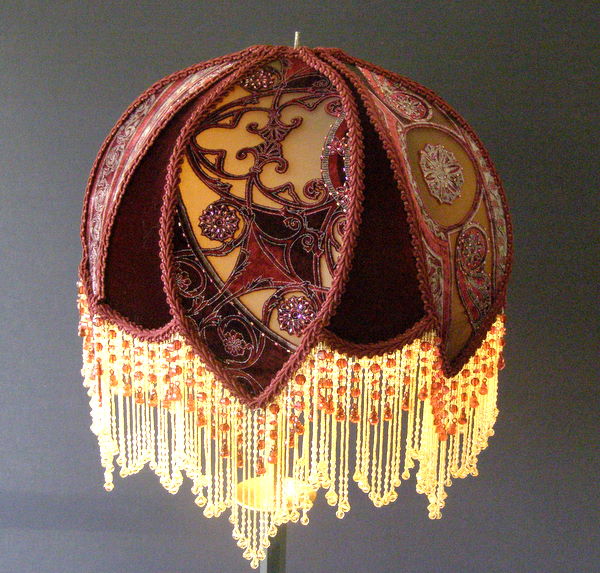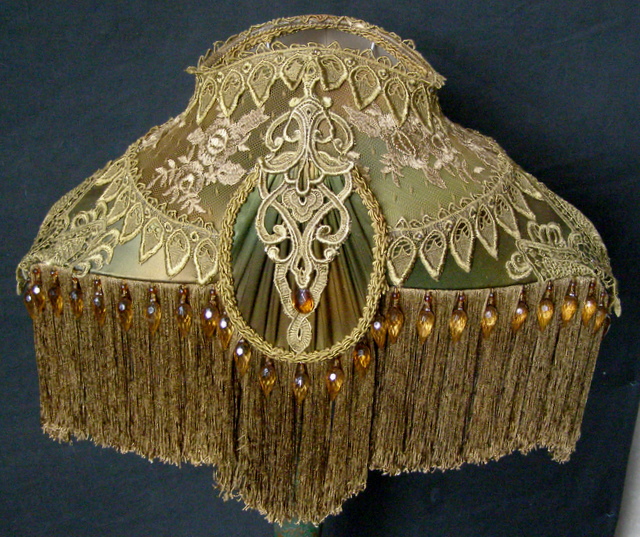 Victorian bed lamps and bridge lamp shades are two types we custom design for clients around the world. We are located in the US and ship world wide.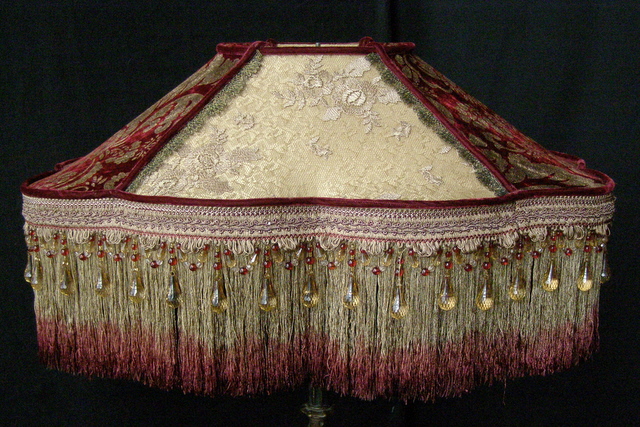 Please Call Today To Place Your Order 951-240-5663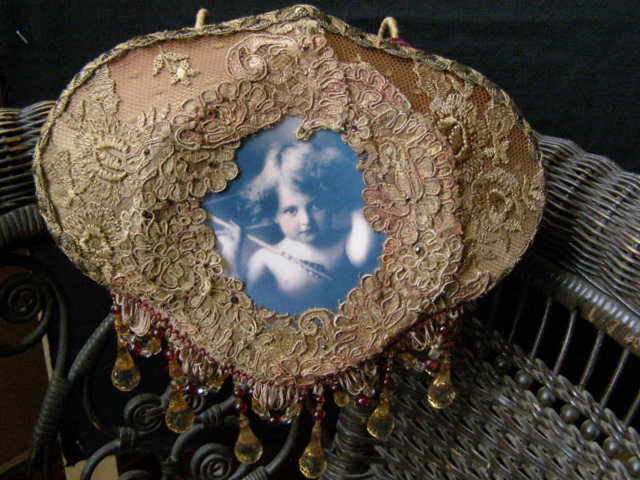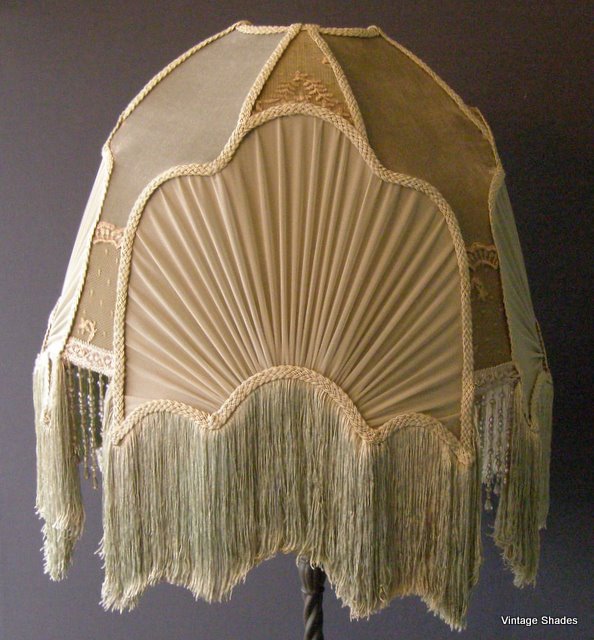 Antique lampshade restoration is an area in which we have considerable experience. Working on authentic antique lampshades has shown us much about the antique artistry involved in making shades a century ago. We strive to duplicate this vintage look.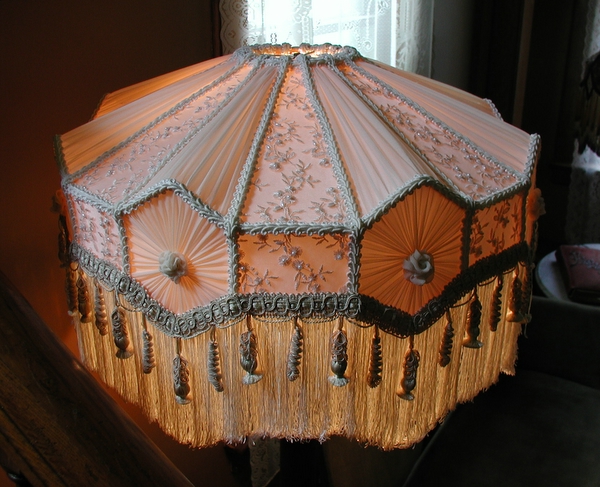 "TOO MUCH IS NEVER ENOUGH"
I just wanted to tell you that I received the shade in perfect shape...I have been away on vacation and am only now getting to tell you that the shade is just breathtaking! Every day I fall more in love with it...it's perfect for the room!
I really appreciate the way that you worked with me throughout the process and were able to envision what I wanted. I was a little nervous about trying to do a custom shade over the internet, but it couldn't have been a more inclusive and interactive process.
Thanks, I LOVE LOVE LOVE it! -Michele
Images may not be reproduced without expressed permission. All photographs and images on this page and others are property of Vintage Shades & Accents.