Antique Victorian Bridge Lamp and Shade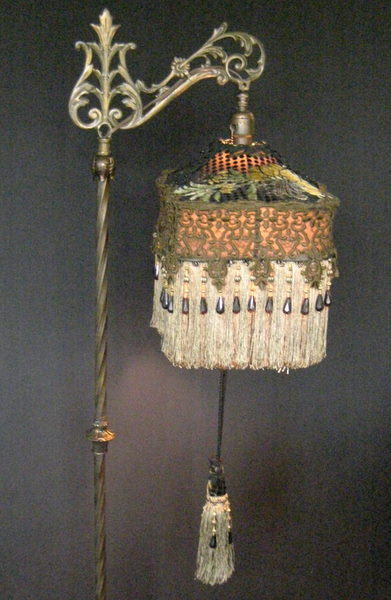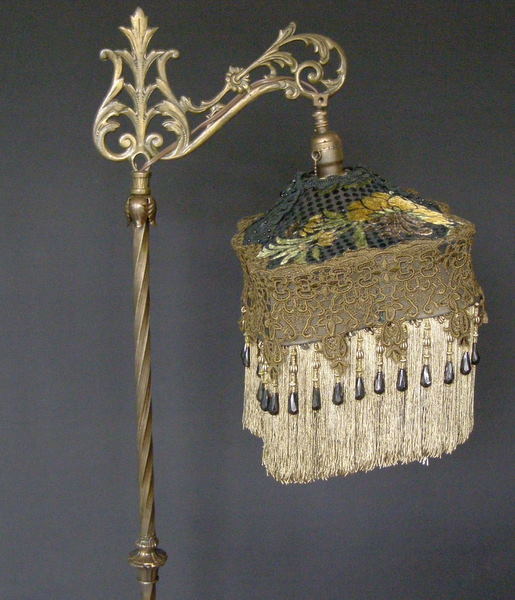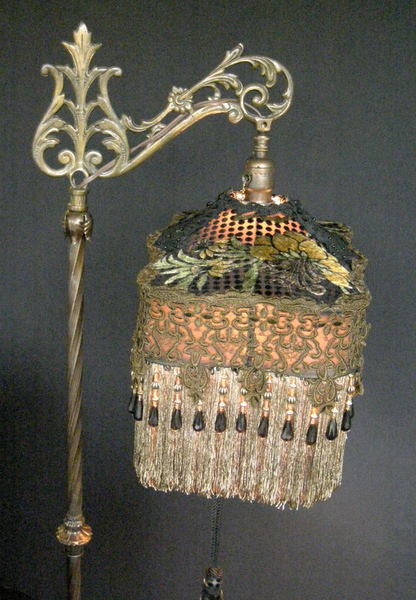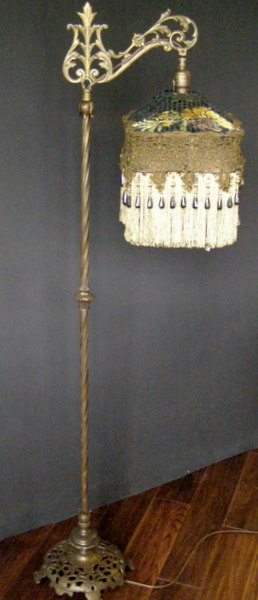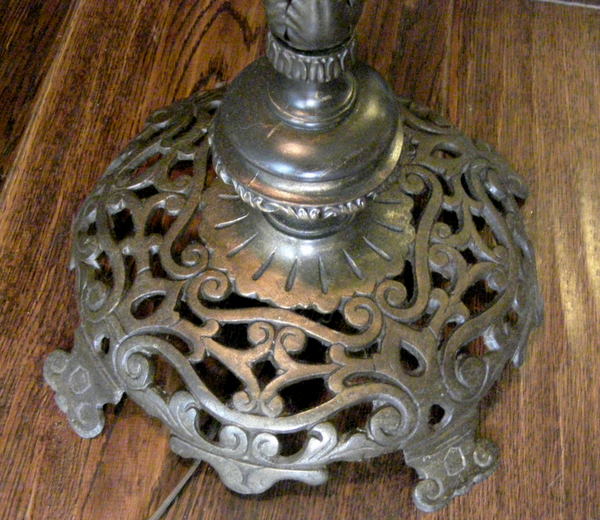 This wonderful shade has a very vintage / antique look, but it is made of all new materials. The lampshade is a burn-out silk velvet in bronze and black. The large pull chain tassel - which was made to match the shade - turns the light on and off.
Size: The shade is 14 inches wide - 10 inches deep and 12 inches tall. Please contact us for a custom shade like this one -- in colors of your choice. We make each shade individually here in California -- we would love to make one for you -- Please call 951.240.5663.
The antique lamp shown above has been sold, but we have others that you might like. Please contact us if you need a lamp or if you want to just order the shade.
We make one lampshade at a time. All of our lampshades are lined inside with silk -- the finest fabrics and trims are used in making each unique piece. We have been making shades for over 14 years, and offer many styles and color choices. Please contact us if you have questions. Phone 951-240-5663.